Rebecca Rose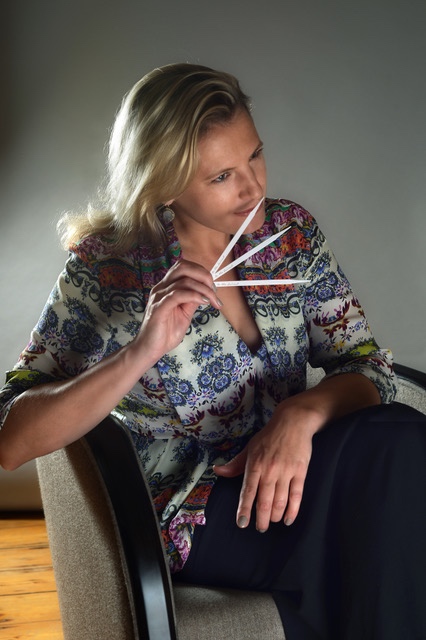 What has driven you to create your own brand? What inspired you the most?
Rebecca Rose: Scent is our invisible companion from birth, which is why it is such a powerful way to access memories. I have always been fascinated by perfume's evocative and quicksilver nature, and wanted to create a fragrance range that connected with the wearer on an instinctual level.
My inspiration comes mainly from literature. Scent plays an important role in our imagination and I always wondered, when reading, how a book could come to life through scent - whether that is the botanicals from the description of a landscape, or the traces of perfume from a story's protagonist. I am drawn to enigmatic heroines and find fragrance the perfect medium through which to explore their identity.
What do you think are the pros and the cons of having your own brand?

RR: It is a real privilege to have full control over the creative process - from the composition of the scent, through to the branding and packaging. That part is a delight. However, as with any business there are endless administrative tasks that can sometimes feel overwhelming. I am very grateful for my wonderful team who help bring these esoteric ideas to life!
What do you think differentiate To the Fairest from others fragrances ?
RR: To The Fairest collaborates closely with Thrive, a UK charity that uses horticulture to bring positive change in the lives of people living with disabilities or ill health. This summer To The Fairest is the lead sponsor for Thrive's 'mindfulness' garden at RHS Chatsworth, designed by Richard Rogers. I really believe in the healing power of nature and Richard is a remarkable garden designer - this will be a fabulous event and I am very proud to be part of Thrive's project.
How is it to be a woman entrepreneur in this field?
RR: There are many challenges in building your own business from scratch, but these are compensated by the excitement of creating something new - and so far the positive response to the fragrance has been incredibly rewarding. There is much more visibility for niche fragrance brands today, and customers are interested in ethically-sourced, environmentally-minded beauty brands. To The Fairest products are made in the UK and I have chosen to release just one scent at a time, instead of presenting a 'wardrobe' of scents all at once. I wanted to do this so I kept waste to an absolute minimum and also to build a relationship with my customers, allowing them to get to know the brand one perfume at a time.
Are you a rebel?
I have had some rebellious moments - just ask my old headmaster - but in business, this translates to understanding when to take a risk. Intuition can play an important part in decision-making: do not ignore what your gut is telling you.
If you could re-launch your brand from scratch, would you change anything?
RR: Hindsight is 20/20 … ! Yes, there are of course certain things I could have done differently, but I am absolutely thrilled with the first scent, Cécile. It is the perfect summer fragrance - my only wish is that I had brought forward the launch of the Cécile satin body oil to coincide with the Eau de Parfum and scented candle. It will be out soon!